Quick thing
Posted by Popjustice on Sep 19 2006, 08:05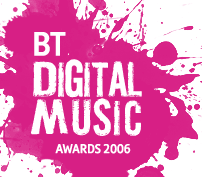 Just a quick note to say THANK YOU to the judges who shortlisted Popjustice in the Best Music Magazine category for this year's DMAs.
The result is now in the hands of a public vote.
This should be the bit where we ask you the viewer to vote for Popjustice, but that is all a bit undignified and we won't win anyway because we don't have as many readers as NME.COM, Drowned In Sound 'et al', so don't worry about it.
Anyway, thank you again to the judges.