Here is some information regarding a thing you will probably want to go and see with your own eyes
Posted by Popjustice on Jun 08 2012, 15:00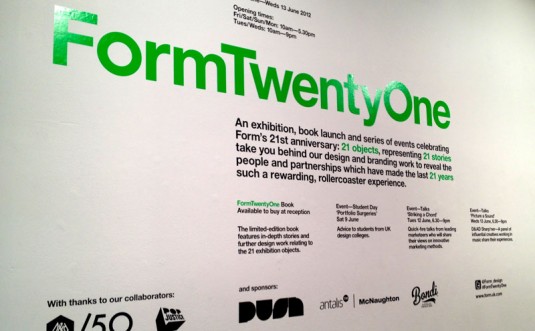 If you love logos and amazing artwork and that sort of thing – AND WHO DOESN'T – and if you happen to be in Shoreditch this week or next, you will be wanting to go down to the FormTwentyOne exhibition, which launched last night.
For the last 21 years Form have been responsible for loads of amazing pop branding including all the East 17 stuff (from dog logo to duvet covers) and Girls Aloud's best bits, including the 'Biology' sleeve. When we needed a new Popjustice logo we went to Form, too.
Form have pulled together lots of artefacts for the exhibition, but it mainly focuses on 21 objects from throughout Form's 21 years of doing stuff.
Some of the objects are simply things that inspired Form's work. Recognise this one?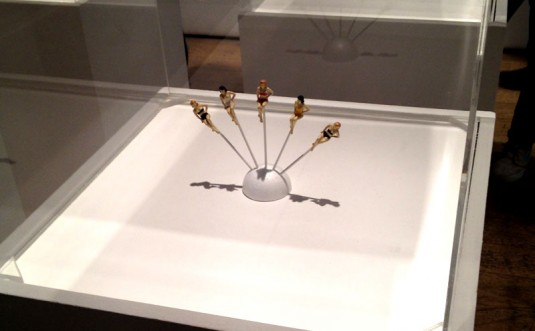 There's a great book accompanying the exhibition – it includes commentary on the 21 objects, we wrote the foreword, there are some nice shiny green pages in it, and you can pick up a copy at the exhibition. Hurrah.
FormTwentyOne runs until next Wednesday and there are more details here.
MORE
Form