A Newsdump for 27 September 2011: From Leona's album delay to this bloody duet finally on its way
Posted by Popjustice on Sep 27 2011, 08:45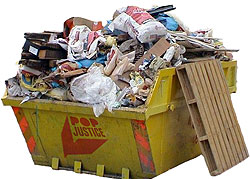 » Global Songstress Leona Lewis has delayed 'Glassheart' because there are more songs to be "born".  (Facebook) This is definitely not because of the not-amazing chart performance of 'Collide'.
» Number One recording artiste Dappy will be going on a solo tour this December. (NME)
» Jessie J has some strange advice for people who use public transport. (Twitter)
» Shakira has been named 2011 Latin Recording Academy person of the year by the Latin Grammy organisation. (Billboard) Congratulations Shakira!
» Nicola Roberts says some interesting things in this here interview. (The Sun) It's not good news for people hoping for a new Girls Aloud album, mind you.
» Rihanna caused a bit of a traffic jam by stripping down to her bra in a field in Northern Ireland. (BBC)
» It wasn't by chance that Katy Perry was playing Just Dance 2 in the 'Last Friday Night' video. (Stratford Press)
» Justin Bieber has recorded a duet with Usher for his forthcoming Christmas album. (OK!) The smart money is on a 'Love In This Club'-esque pervohit called 'Anyone For Stuffing'.
» Hackney MP Diane Abbott isn't happy with Britney Spears and her fake gun in the 'Criminal' video. (The Vancouver Sun)
» And finally, RedOne has talked about how the duet between Cher and Lady Gaga came about. (MTV)
THAT WAS some of THE NEWS.